Finland has numerous manufacturing companies, some of them are larger and some smaller, some really traditional and some modernized. Few companies have even changed the whole industry For example, Nokia changed the way people speak in the 90's and Kone is no longer just selling elevators, it is selling services; long service agreements. Both of these companies are more than 100-year-old companies and recognized worldwide. The key for long success (or failures) has been CHANGE. Quick adaptation to changing environment – modernizing.

Facade maintenance thus facade access has been important ever since tall buildings (first skyscraper was Home Insurance Building in Chicago, built in 1884–1885). Rostek has been around for almost 35 years and manufacturing access systems for 30 years. There has been very good times and lots of difficulties during these years. Now Rostek is looking to modernize and modernize the industry where we work at. The two main components discussed are the changes in marketing and change in our offering.
Changes in Marketing
Rostek, like many other manufacturers have relied on superior products. As long as you make better products than your neighbor, you will succeed. Yes, you need to make great products, but it doesn't matter if no one knows about your products. This is where marketing comes into picture. Marketing needs to inform people on the great job our employees are doing on daily basis. Rostek used to attend multiple events every year and our sales people were busy selling access platforms and gantries. It looked like there was never enough time to do everything. Also the advertisements were send to people we never even met, we just bought a lot of addresses and send our brochures. Today the buyers might not go to the events anymore, they search for the information from Google. The decision can be made with full information. Providing correct and valuable information online is the key to modern marketing. Conversations between customer and Rostek is the key to success.
Moving almost completely to online is a bold move on us. The construction industry is often traditional and new methods are hard to get in. Now there are signs that the industry is in the edge of a change. 3D modeling tools, automated processes and lighter bureaucracy has allowed great changes. This makes the new type of marketing easier to get in.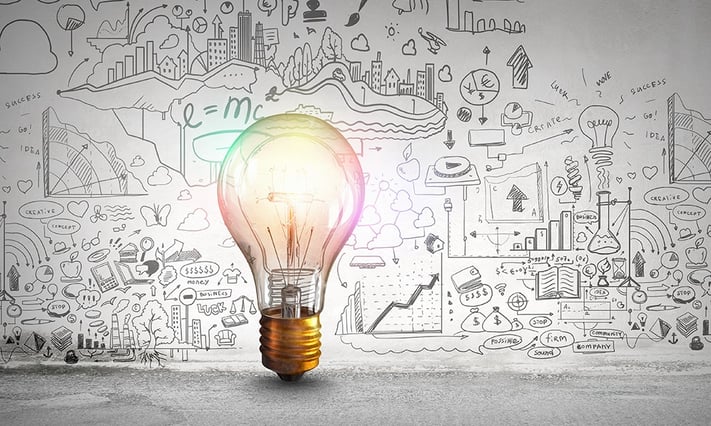 Changing from product orientated to solution based
Another big move towards modernizing our company is the change from product orientated to solution based company. We are only starting with this, but we are already seeing some good results. Our idea is to serve every type of a customer, from architects and designers to contractors and builders. We know the access systems are not the sexiest thing in the world and sometimes it is hard to know what would be the best solution for each building. Rather than just answering to requests for quotations, we offer solutions in the early phase for the most efficient or discreet solutions. Of course, if there is a ready design we will give the best quotation for that project as well!
The biggest question is how we get money from doing this. We are not consultants (at least not yet), we are still manufacturing and designing company. It is much easier to price a product than an idea of a solution. For example, if our solution costs 100 000€ and the initial plan was to use a 500 000€ solution (both solutions would answer the same need). Should we get something from our better idea? Some say yes, we should receive some commission, and some argue that we got the project because of the better idea. Another question is how to develop the best solution for each building. We might have great engineers but it is possible that someone has a better idea. In our minds the best idea should always get the project.
What next?
Modernizing the industry can actually be easier than modernizing a 35-year-old company. When and IF others see the results of our marketing and solution based offering, it will be easy to adopt and follow. Changing the industry takes time but eventually with more information the industry will change to the best possible direction. It is also possible that someone else has much better ideas on how the industry should work. Then we need to change and adopt the best practices.
This requires quite a few hours of working, and it will not be ready tomorrow. Actually it will never be ready, as we need to keep developing to get ahead and stay ahead. Even though this was about access systems, it can be applied anywhere. For example, elevators are not that interesting for normal people, but still Kone has been one of the most wanted places to work for multiple years. And basically everyone in Finland knows it. Why couldn't Rostek become as big and famous. At least the buildings we are supplying to are real fancy!
Do you want to hear more from us or join us with our new ideas?