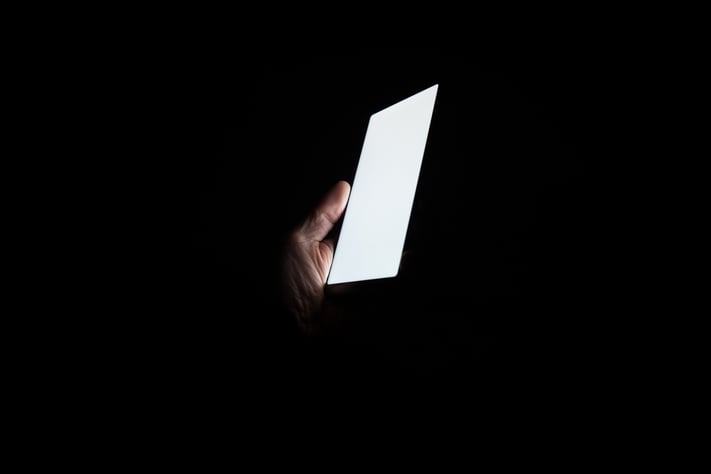 Construction is a technology business.
Technology is something which is not just for so called tech companies anymore. Today we are in the middle of the digital transformation, and technology has changed how we engineer, design, manufacture and build.

Even so called old-fashioned companies are using many digital software platforms and the pace of shift and progress is fast.
Think about it in simplified way.
Your company is most likely using Email for communication, a website to attract customers and give pieces of information, CRM or ERP and other software for managing customers, projects, and daily activities.
The world that you and I find ourselves in has been continuously changing and now the pace is faster than before because of the digital transformation and advanced technologies.
Uber, Netflix, Apple, Airbnb, and Domino's are familiar examples of the shift where technology has helped to change the way how the whole business is working no matter what the industry is.
We are talking about Transportation, Entertainment, Technology, Accommodation and Food industries. A versatile range of businesses to prove that shifts are happening and technology is the main driver for change.
Book a ride with just a few taps on a phone, leave and let the payment be done automated, cashless and with competitive pricing, rate drivers after a ride to help ensure high standards.
Uber has set new standards for an exciting industry by using a smartphone app to connect riders with nearby drivers. The whole idea is based on technology that makes the service smooth and enjoyable. Many of the other taxi companies have responded with modern technologies, new apps and better service which is shaping the whole taxi industry.
Airbnb is another example of a business idea based on sharing economy.
Launched in 2008 it attracted low-value customers because it didn't require Airbnb to own the property or employ the operating staff. A low-cost solution to a low-value customer.
When they grew the quality of its offering increased but the business stayed the same. Besides the good business idea, Airbnb has built the platform which builds up to be their driving force.
Do you remember Blockbuster?
Blockbuster was the provider of home movie and video game rental services through video rental shops. They were on their peak in the 1990s and employed 83 300 people worldwide.
Then Netflix was launched, in 1997, and while its original service wasn't appealing to most of Blockbuster's customers, they soon began to serve a broad segment of market with the help of new technologies that allowed Netflix to stream video over the internet offering on-demand content on a low price. This completely new approach became popular to the wide audience and therefore quickly led Blockbuster to collapse.
Today Netflix has 118 million paying subscribers worldwide and 4700 tech-minded employees.
In 2007 Apple launched iPhone which was new innovation in the smartphone market.
The iPhone created a completely new market for internet access and challenged laptops as a main device of choice for going online.
This was accomplished with a combination of new touchscreen technology and a business model which created a network connecting applications developers with iPhone users. This combination proved to be fatal for the ruling phone manufacturers Nokia and BlackBerry which fell from the competition after a while.
iPhone wasn't just an innovation in the phone industry, but it changed the way of photography, media consumption, on-demand work and way we communicate with each other.
Domino's is a tech company which happens to make pizza says their CEO, Patrick Doyle.
In 2010 when the Domino's growth was slow and its price was stuck the company appointed Doyle as a new CEO. Today, Domino's is the second-largest pizza chain in the world.
Domino's realized it's not just in the pizza-making business, but in the pizza-delivery business, which means it is part of technology business. Today they have 800 people working at headquarters and 400 work in software and analytics. Technology has changed how business work and manages its operations and how customers make orders. Transportation is a core part of Domino's business so they have created their own delivery car and are now learning how to use robotics and drones for delivery.
These examples are supposed to support the view that change is happening and you don't have to be super modern software company to innovate something new and inspiring.
How about construction industry?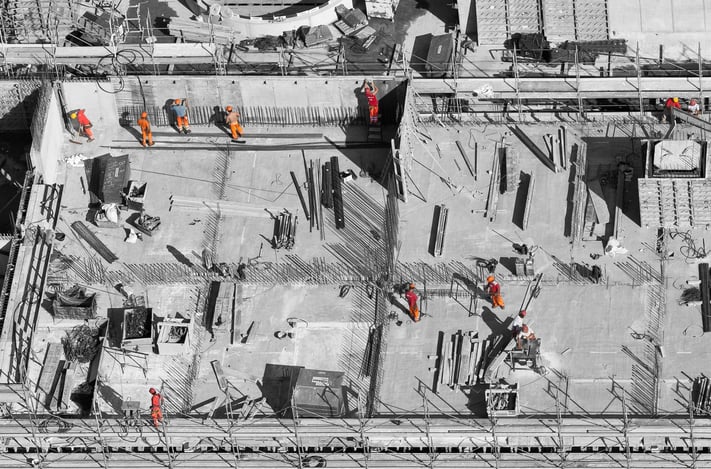 Photo by Ricardo Gomez Angel
It's no secret that construction industry is slow at adopting new technologies. Businesses underinvest in technology, despite the knowledge of the many benefits that technology can provide to running business and managing construction projects.
New technologies have contributed toward the modernization of the construction industry.
Some changes are happening right now and some need time develop and will emerge in the future. Either way, it's critical for companies to understand technology and the opportunities it is creating.
Software applications, mobile devices, BIM and new tools have all been in use in the construction industry for a number of years.
New technologies like 3D printing, Virtual and Augmented Reality, Internet of Things, Wearables, Robotics, and automation are all known to land for the use in the construction industry but only a few companies are actually investing in them.
Many of these technologies can or will be used to solve challenges the construction industry is facing. BIM, VR, project management software and mobile devices can lead to better productivity.
Drones and wearable are being used to monitor workers and keep them safe. VR is being used to train workers in safe environments and robotics and automation is supporting workers with some of the routine tasks they are required to perform.
Probably sooner than we think we are reaching the point where technology (whatever it is) is going to be a critical component of all construction projects.
The companies that are implementing new tech into their way of working are aware that the change is happening slowly but steadily. Companies that fail to see the advantages of technology or continue to underinvest in these tools will some day explain that the change became too quickly and suddenly.
5 technologies companies in the construction industry should pay attention
3D Printing
3D printing technology is already used in numerous fields and industries.
So far construction industry hasn't been effectively taking advantage of this hyped technology.
Today only 0.01% of all manufacturing output is 3D printed. Technology is mainly used to create prototypes, which enables companies to transform and tune product models much more easily and cost-effectively than by using traditional manufacturing methods.
We are lacking expertise and knowledge, technology is limited with the choice of materials and the cost of materials is still high.
But still, if 3D printing is working in other industries, it will work for construction as well. 3D printing is beginning to land in the construction business too. We already have 3D printed houses and office buildings.
Dubai has announced an ambition plans that 25 per cent of buildings in Dubai is based on 3D printing technology by 2030 including 3D printed skyscrapers.
We are still lacking expertise and technology is limited to the choice and cost of materials, but 3D printing technology promises to revolutionize architecture in the near-future and eventually, 3D printed buildings could be the norm.
Companies should integrate 3D operations into architecture, design and manufacturing departments .
Don't miss out on that opportunity
BIM
Building Information Modelling (BIM) is not a new innovation. BIM is a 3D model-based process for both creating and managing project information. For example pictures, product information or manuals.
It is important visual technology that can be used before, during and after the project has been completed, making it easier to create plans and keep project organized and stay on budget.
The possibilities of BIM goes beyond just 3D modeling and how we could move towards building from models, not documents. BIM has a potential to change the construction industry much more than it has done so far.
We will see what happens but no matter what it is important to have at least a plan for using BIM.
Robotics
Robots and Automation have already revolutionized various industries including factory work. Its arriving in construction but the process has been quite slow.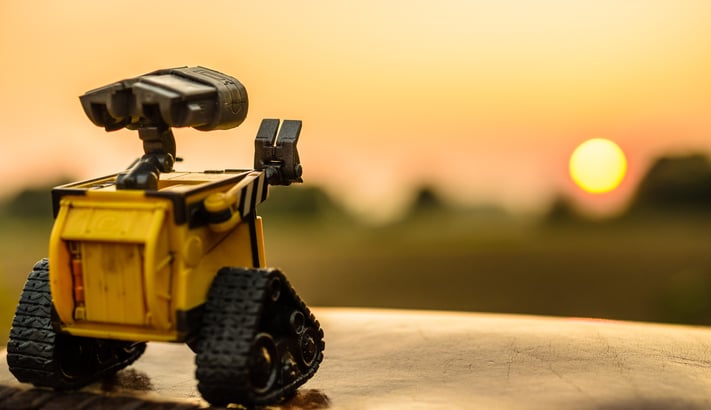 Photo by Dominik Scythe
One of the biggest reasons why robots are used in factories has to do with enviroment. Usually construction work is done outside and in a constantly changing environment which makes it a lot more difficult to teach robots how to act in different situations.
Today robots and automation are used mainly in simple tasks like bricklaying, 3D printing concrete houses or building walls, roofs and floors.
See yourself how this brick-laying robot build a house.
Brick-Laying Robot Video
In the near future cooperation between robots and drones will improve worker safety in construction environments by taking over some of the more dangerous tasks and allowing human workers to complete more cognitive tasks.
As a labor shortage there will be a need for robots and advanced automation systems to improve productivity.
The benefits of robotics and automation technology are huge but we are still in the early phase of faster, safer and cheaper way of working.
Drones
Also known as unmanned aerial vehicles (UAVs), are growing popularity and usually seen as a product to get aero footage. We are stunned at the quality of pictures and the amazing footage they provide, using an angle that until now, many of us have not been able to access.
For the construction industry, drones could be a piece of technology that allows a new angles to view especially on a large construction project where not all areas are visible. Drone technology can offer a solution to measure and analyze worksite at every stage of the building project and manage the project effectively with up to date information.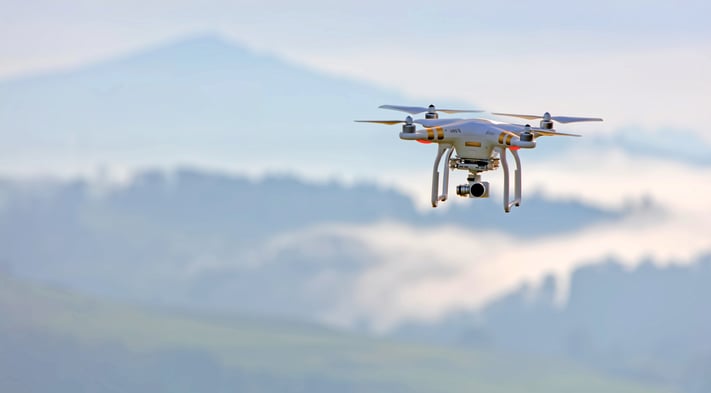 Photo by Ricardo Gomez Angel
The use of the drones will help to reduce time and costs in the planning phase of future projects and the aerial photos improve safety to enter difficult and hazard areas before and during projects.
Virtual Reality
Today virtual reality is quite a common tool in construction. It is often used in BIM to introduce architectural ideas and provide virtual tours. The possibility to virtually see buildings beforehand makes it very useful technology. Think how much time and money we can save by allowing construction professionals to test any number of features before the actual work begins. Identify changes needed at the design stage, rather than building stage, when it would be really expensive to fix.
Virtual reality give a clear view of structures, details and design providing valuable information and idea of the possible failures in the building.
The technology's benefits go beyond design and architecture. Virtual reality can be used to provide safety training and teach workers to operate the machinery through simulation same way as pilots train flying in simulators.
One virtual reality tech is the famous Daqri Helmet. The helmet has benefited various industry, including construction.
Take a look how it work.
Daqri Helmet video
Conclusion
Never stop learning.
We have a great opportunity to prepare for the future where technology is the key for us to implement new ways of working and thinking.
Be sure to have a basic knowledge of these 5 technologies
3D Printing
BIM
Robotics
Drones
Virtual Reality
You probably won't use all new technologies, but it's worth to study them and when the time is right knowing which way to go.