As the final days of 2016 are almost over, it is time to look at the upcoming year of 2017. As always, it seems that there is always something new and something old that is coming up. Here are five of the biggest expected trends for 2017.
1. Nature
Green roofs, green walls, green bridges etc. The eco-friendliness is seen in every industry and architects seems to love it! It is not enough to be eco-friendly, you need to show it. The tallest wooden building is expected to be ready in 2017, green roofs and green walls are getting even more popular every day.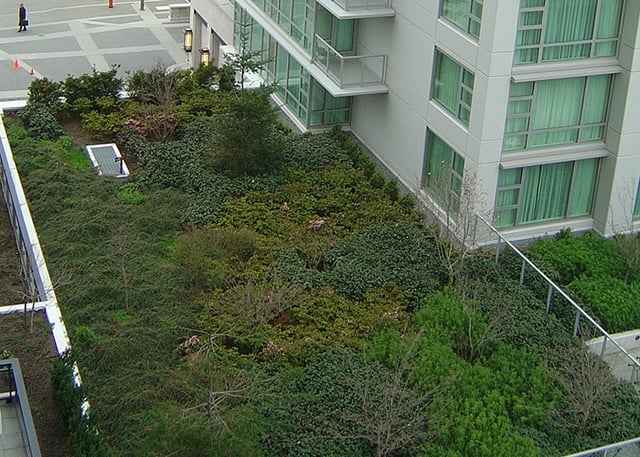 Green roof, Photo: pnwra
Also, we should expect to see more actual nature inside of buildings in the future. Perhaps the most interesting example of this is the pending Zaryadye Park in Moscow, Russia, which is a full park, complete with various micro-climates, held within an enclosed glass building.
2. Invisibility
All the green ideas try to blend the buildings into the surroundings, but going one step further the architects are trying to make the buildings invisible in the coming years. Architects are beginning to use minimalist mirror-like facade materials to reflect the surrounding environment. For example, in the Avenue Leclerc Office Building, designed by AZC, the entire building's facades were wiped entirely clean of all extra elements. The whole structure was combined with the aim of obtaining good stability and a full transparency (65% in glass) to gain invisible look.
Proposed Tower Infinity in South Korea
Second way to gain invisibility for a building is by using LED lights. The most exciting building is the Tower Infinity which is being built in South Korea. A 1476 feet (450 meters) tall building will feature an advanced system of computers, cameras and LED lights that will create a reflective cover on the outside of the massive structure, which will be transparent by day and bright at night. The building was originally planned to be ready in 2014 but the new schedule is not yet published.


3. Public and private spaces unite
Cities have fixed amount of space, but increasingly more people gather to urban areas. This means there need for a change in the way cities organize their space. The result is public and private spaces coming together. Public and private spaces will combine in order to make living and working in a city easier for everyone. Traditionally, cities zoned different regions as residential, commercial, and industrial, but these functions are getting intermixed on the same city block. This makes cities more walkable, keeping residents happier and healthier overall.
In addition, there has been a slow disappearance of formal spaces within the home, with the evolution of living rooms and dining rooms into open-space layout common areas. Following that natural progression of de-formalizing the home, we'll see an increase in outdoor living. "While initially decks, patios, and outdoor grills were the focus, this trend has expanded to outdoor kitchens and even fully furnished outdoor rooms", report Kermit Baker and Jennifer Riskus for AIA Architect.


4. Highlighting purpose
The past few decades we have seen architecture transform into so called starchitecture. Buildings in cities around the world have drawn attention to themselves with eye-catching design. Clear example of this is the Guggenheim Museum in Bilbao, Spain designed by Frank Gehry in 1997. The structure is spectacular. Millions of people travel to the city every year just to see this monument of artistic architecture — instead of the actual art it contains. Major metropolises in China contain dozens of starchitecture buildings.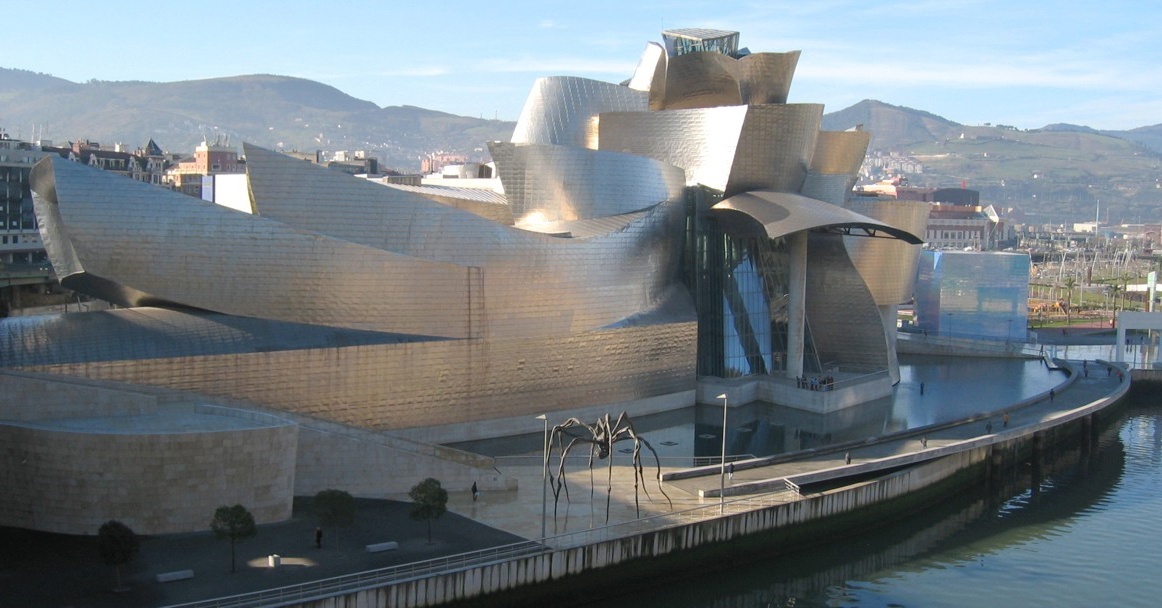 Guggenheim Bilbao by MykReeve
However, architects have begun moving away from "design for design's sake." Already, buildings are designed to better facilitate their purpose, whatever that might be. This doesn't mean that architects are moving back towards brutalism. Rather they are attempting to create attractive structures that fulfill their objective efficiently and are softer on the environment.


5. You
This video by Marc Kushner was published already in 2014 but it is more relevant now than ever before. Marc Kushner explains in 18 minutes the future of architecture:
Do you agree or disagree with our ideas?
"The best way to predict the future was to create it" – Abraham Lincoln