During the year 2018 Rostek Group has delivered nearly 300 projects to 35 countries. As a global player, the current world situation has challenged us, but I feel we have more or less overcome those challenges. For this we thank our flexibility inside the organization in order to be able to deliver more benefits to our customers and partners.
Interesting projects completed in Northern Europe
As of today, we have more than 100 active projects going on in 20 countries. All of our projects are important to us, but I would like to mention some of the interesting ones from Northern Europe:


Lakhta Center, St. Petersburg, Russia

Lakhta Center is the tallest building in Europe reaching a height of 462 meters. The multi-functional building complex adjacent to the high tower consists of a children's educational center, a planetarium, conference hall, amphitheater, a science and educational center, restaurants and many more.



Lakhta Center stands out from the surroundings.
Rostek designed and delivered a detachable glass installation unit to the globe-shaped planetarium inside the Lakhta building. The installation unit will also be used for facade maintenance of the planetarium in a very efficient way.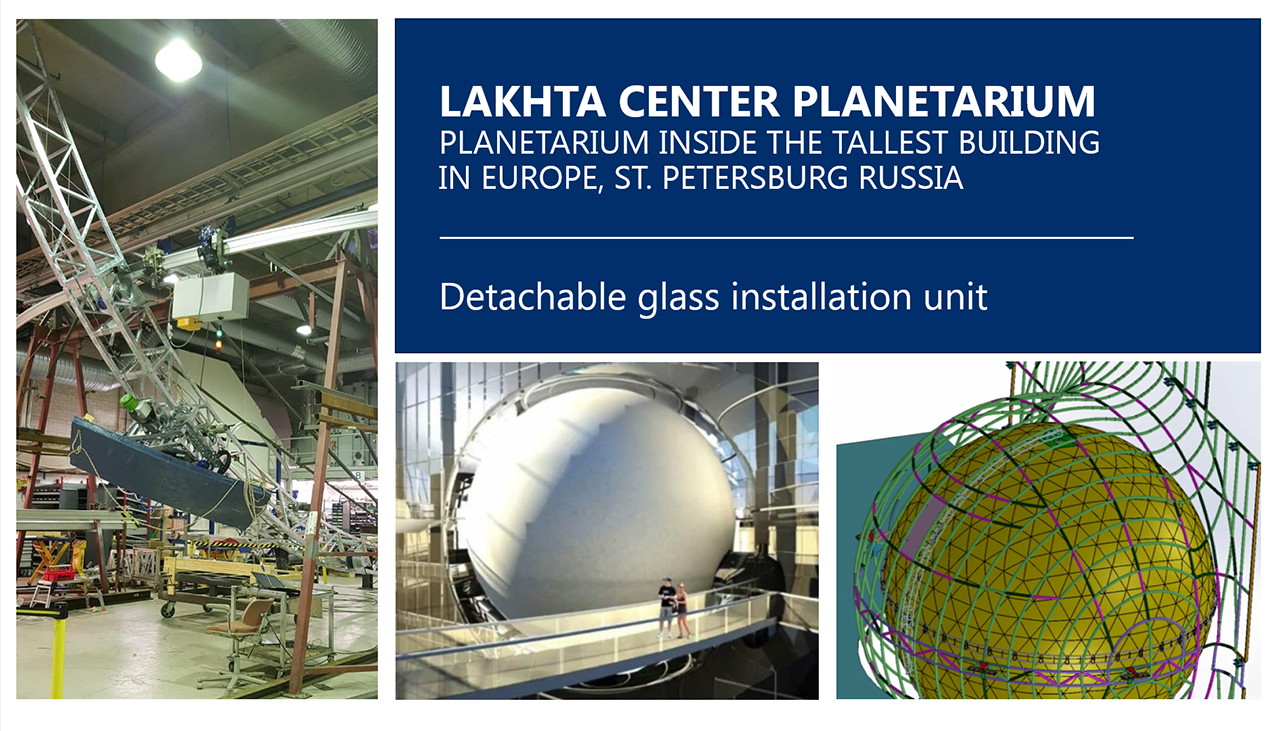 Lakhta Center Planetarium was built with the Rostek detachable installation unit.

UN City, Copenhagen, Denmark

This eight-pointed star-shaped building houses 11 United Nations organizations, and it is one of the most sustainable public buildings in Scandinavia. Rostek delivered a tailor-made mast climber for building maintenance, replacing the old box ladder system. The Rostek Mast Climber neatly fits in with the building design and is a safe and an energy saving solution to drive around this uniquely shaped building allowing easy maintenance.


| | |
| --- | --- |
| | |
| Sea view towards UN City building. Photo: Leif Jørgensen CC | Photo of the Mast Climber |
Shopping Mall Redi, Helsinki, Finland

On 20 September 2018 Redi opened a shopping center in Kalasatama (Fishing Harbour), Helsinki. Redi is the largest shopping center in Helsinki central city area and is located by the sea. The shopping center is part of the complex, which, when completed in summer 2019, is also the highest residential building in Finland.

Rostek designed and delivered a traversing material lift for installing the facade elements of the tower. The same tailored system will be used for facade maintenance. With the help of the Rostek system there was no need to set up extra tower cranes on an already crowded area.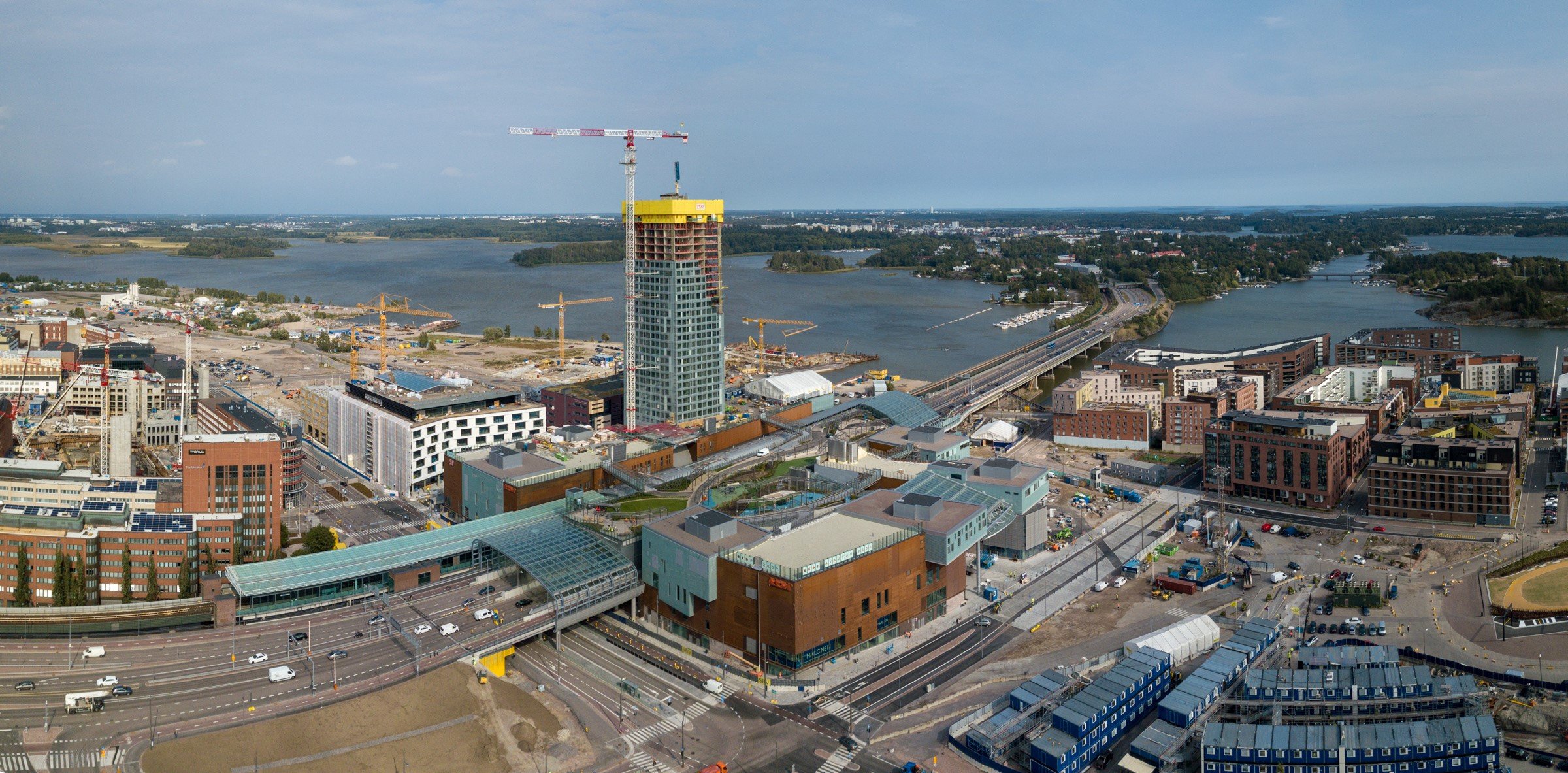 Redi in a building phase
Welcoming a New Year with a cradle full of new possibilities
We have hectic times at Rostek now, and through the winter until April 2019 we will be delivering more projects than ever, and we will be gaining our most significant turnover ever. Many exciting new projects are coming in from Dubai, Singapore, Kuwait, USA, Sweden, Finland, and Norway just to mention some of them.

Our mindset is: "Nothing is impossible but let´s try to keep it simple." And, as you know already, buildings will become more and more sophisticated and we feel that we need to drive building life-cycle thinking more and more with our sustainable access system solutions to ease the way for building maintenance business in the future.

In January 2018 Noracon AS joined Rostek Group. After 11 months we can say that we have learned a lot and we are optimistic about our common future and we believe that our quality and customer service will improve even further. We are also hiring more people to the Design and Project Sales departments to make sure our customer service quality will exceed our customer's expectations in the coming year 2019.

Finally, I´d like to thank all our customers and partners for the passing year. Have a wonderful and successful year 2019!
Sources:
http://lakhta.center/en/article/?id=1315
https://commons.wikimedia.org/wiki/File:FN_Byen_01.jpg